Take an Online Scholarship Class or
Scholarship Boot Camp
Marianne can help high school students, nontraditional students, current college students and more find and win college money.
Are you wondering how to get a scholarship for college? 
Interested in learning how to get a full ride scholarship to college?
Learn how to get a scholarship for college or how to win multiple scholarships to college or even what it takes for a full ride scholarship to college from Marianne Ragins, $400,000 scholarship winner and bestselling author. One of the best ways to understand her strategies is to register for a virtual scholarship class and learn first-hand from Marianne in a live webinar or online boot camp how to get a scholarship for college or how to win a full ride scholarship to college. Marianne has not only been a scholarship winner but has coached hundreds of students in strategies to help them learn how to get a scholarship for college and win it!!! Not only that, Marianne has also been on scholarship committees determining the winners of college scholarships and she can help students learn how to stand out in a crowd of other students hoping to get a scholarship to pay for college and minimize debt.
Are you a nontraditional or an adult student? Marianne has also helped adult students get a scholarship for college. Or do you consider yourself a nontraditional student? If so, Marianne can also help nontraditional students get a scholarship for college. She has special webinars and virtual scholarship classes designed to help an adult get a scholarship for college and also to help a nontraditional student get a scholarship for college to minimize student loans and avoid debt. Register for a webinar today!
The courses listed on this page are web-based or teleclass versions of The Scholarship Workshop presentation conducted by Marianne Ragins, $400,000 scholarship winner, certified professional speaker, and best selling author.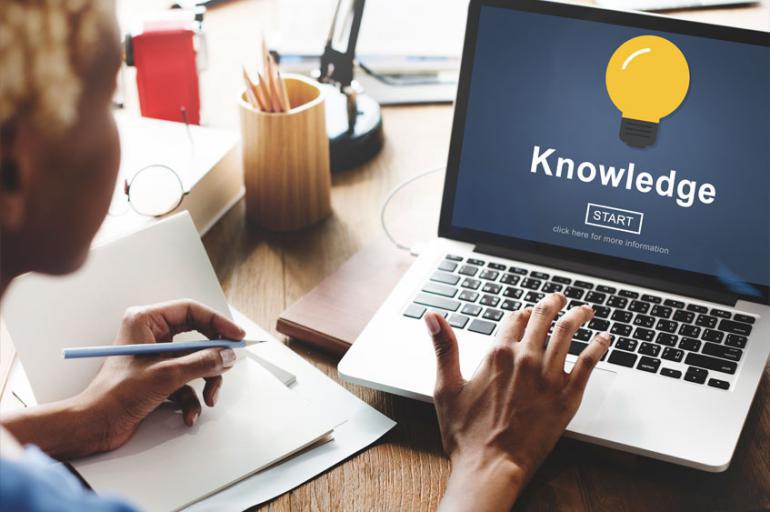 We offer the following online virtual scholarship classes and boot camps:
Attendance at any of these courses will qualify you for the Ragins/Braswell National Scholarship sponsored by Marianne Ragins.
Please note that the links above will take you to our main scholarship site, www.scholarshipworkshop.com.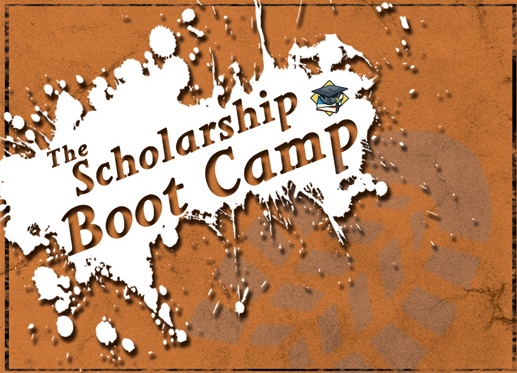 If you want to understand AND get started on the scholarship process, win mega scholarship money, or get help starting or polishing your scholarship and college essays, join us for a mini online boot camp.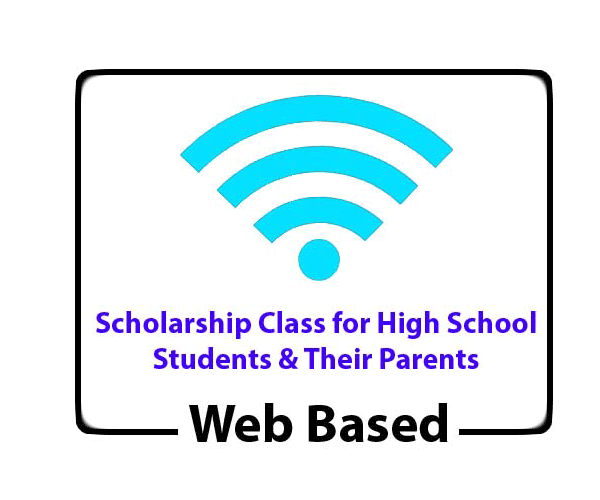 This 90 minute web-based class includes examples such as web sites, scholarship search engines, essay writing samples, winning application packages, local scholarship research techniques, recommendations, and much more to help you launch your college money search.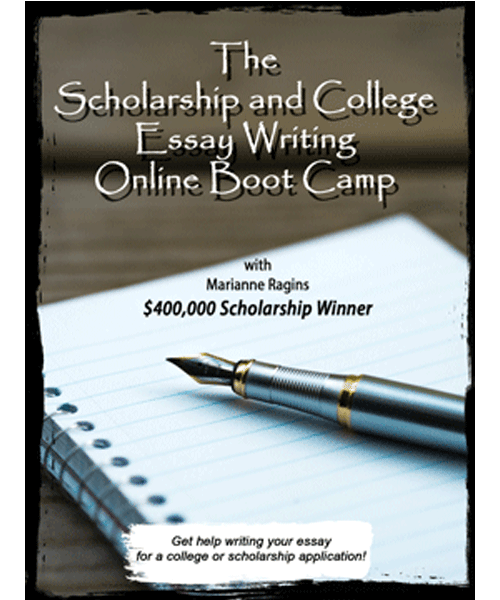 This online boot camp is designed to help those who hate writing get beyond the blank page and complete a good essay. It will also help those who enjoy writing, learn how to make their essay shine for scholarship and college committees.
About Motivational Speaker and Scholarship Coach, Marianne Ragins
In Marianne Ragins' senior year of high school, she won over $400,000 in scholarships for college. As perhaps the first student ever to amass nearly half a million dollars in scholarship money, she has been featured in many publications including
USA Today, People, Ebony, Newsweek, Money, Essence, Family Money, Black Enterprise
and on the cover of
Parade.
She has also made hundreds of radio and television appearances on shows such as "Good Morning America," "The Home Show," and the "Mike & Maty Show."Marianne Ragins received a master of business administration (MBA) from George Washington in Washington, DC and a Bachelor of Science (BS) degree in business administration from Florida A & M University in Tallahassee, Florida. Both degrees were entirely funded by scholarships and other free aid.
Marianne Ragins is also the author of the highly successful Winning Scholarships for College and College Survival & Success Skills 101. She is an experienced motivational and inspirational speaker who has traveled nationally and internationally presenting The Scholarship Workshop and giving other motivational workshops and speeches.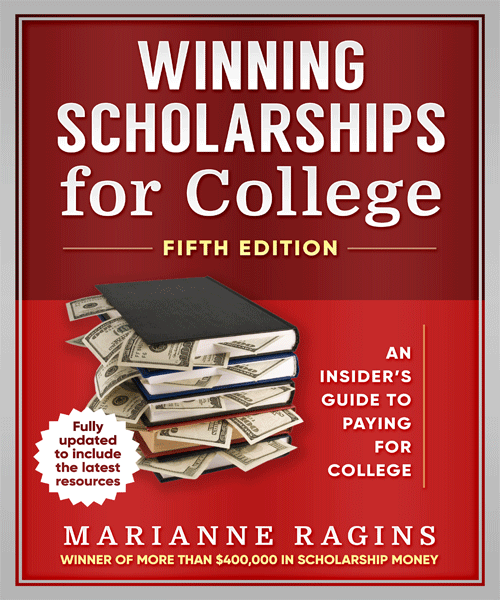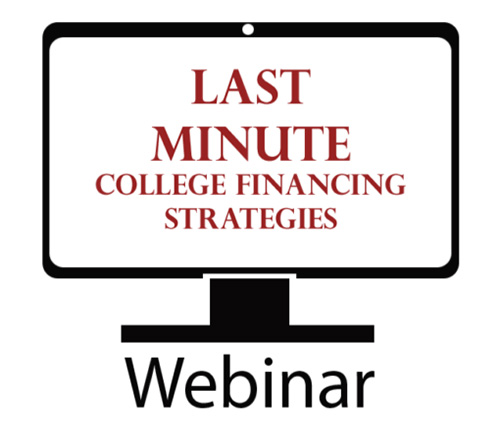 Get this 60 minute webinar on-demand with 24 hour access for specialized information to help you find college financing at the last minute. How do we classify last minute? Are you just beginning to look for scholarships and free college money and it's the spring of your high school senior year or the summer after high school graduation? If you answer yes, then you need last minute college funding and this webinar can help!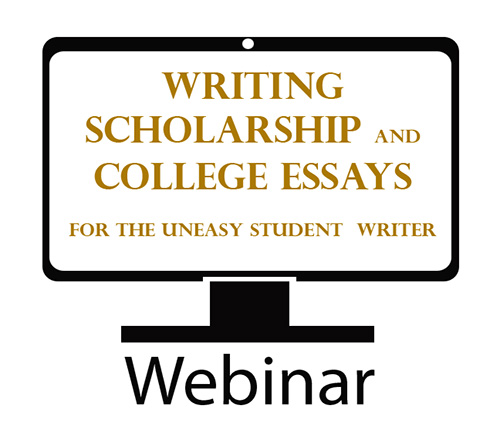 If you have problems getting beyond a blank page when you have an essay topic or you have no idea what you should write about to help you stand out from other students, this on-demand session can help. Get it today! And get ready to start writing NOW! This recorded on-demand session is led by $400,000 scholarship winner, Marianne Ragins. All attendees can become eligible for the Ragins/Braswell National Scholarship.
Next Steps…
Visit us at our main page, www.scholarshipworkshop.com to get more information about paying for college.